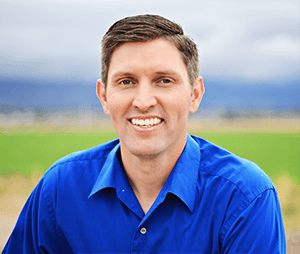 Tharon L. Smith, DDS, MS
Coming from the blazing Arizona heat, Dr. Tharon Smith and his family are happy to be settled here in Utah. The outdoors is where Dr. Smith's passion lies, whether it is feeling the crisp winter air whooshing past him while snowboarding on the slopes or an adventurous fishing trip. His other passions include hiking, hunting and playing basketball, tennis and golf. He loves when his wife and three children join him on his excursions.
At Peak Orthodontics, Dr. Smith's passion shows through in his belief that orthodontic treatment can be a fun and rewarding experience. Lifelong learning is important to him, and he continues to attend advanced seminars and continuing education courses. Combining today's orthodontic science and his artistic creativity, Dr. Smith is able to offer solutions to even the most challenging dental conditions .Dr. Smith is an orthodontic specialist, which means that after receiving his dental degree from The Ohio State University, he completed an advanced university training program at the University of Illinois at Chicago. He obtained his Doctorate of Dental Surgery from The Ohio State University and graduated first out of 105 dentists. There is no question that he possesses the expertise to not only straighten teeth but correct irregularities of the bite and jaws. He is thankful for the opportunities to create long-lasting smiles and bring confidence to every patient.
---
Meet Our Team
---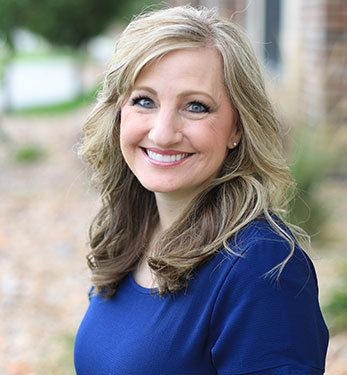 Office Manager: Tiffany
Welcome to Peak Orthodontics, where smiles are contagious! As office manager, I have the satisfaction of seeing people's lives change one smile at a time. I have had braces myself and HEAD GEAR! (It's not that bad.)I've been in the orthodontic field since 1996 and look forward to many more years. I am a very social person and I am lucky that my job has allowed me the opportunity to meet some amazing new people. I am a Disneyland fanatic, so if you need someone to go with, then please take me!
I love cuddling with my three daughters and my sweet husband while watching movies. On the weekends, I enjoy hanging out with friends and playing board games or hauling our camper to the mountains for a relaxing break away from technology. A fun fact about me is that I have lived in Spanish Fork my entire life.
---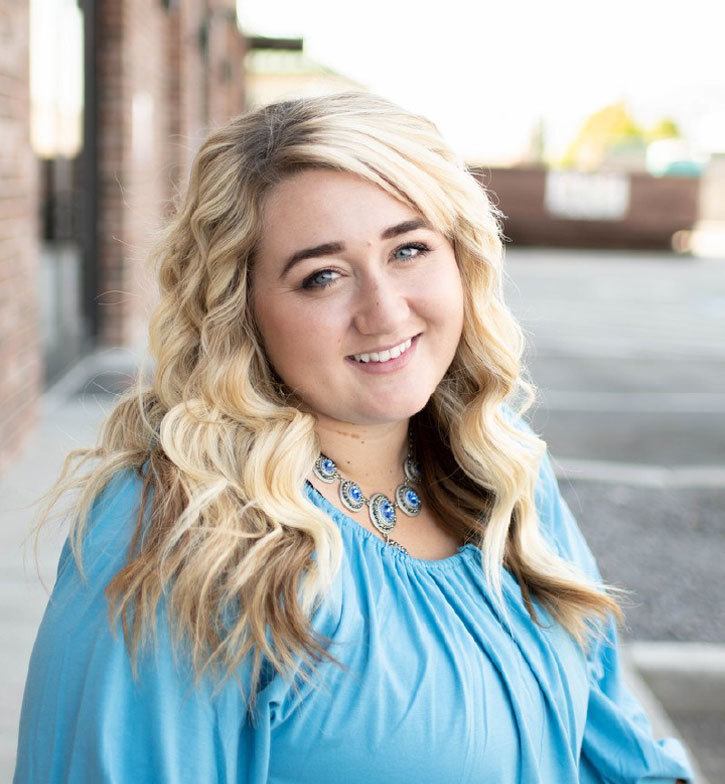 Scheduling Coordinator: Samantha
My name is Samantha, but you can call me Sam! I LOVE working in the orthodontic field because I am able to see the changes we make in our patient's lives. When I'm not at work, you'll find me with my amazing husband and cute children! I have a daughter and a son and they're only a year apart. I love traveling and meeting new people! I lived in the Dominican Republic for eighteen months of my life, which is where I picked up Spanish! I also enjoy spending lots of time outdoors, from horseback riding to hunting to exploring the mountains.
---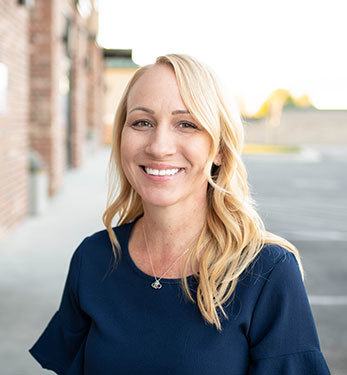 Insurance Specialist: Marcie
Hello! My name is Marcie. I have been in the dental field for almost six years. I started as a dental assistant in 2013 and I have been lucky to be able to gain experience in most aspects of the dental world. Besides being a dental assistant, I have done orthodontic assisting, schedule coordinating, treatment planning and insurance. It has been such a great career choice for me. I joined the Peak Orthodontics team as an insurance specialist in June of 2020. I am loving it!
I am so lucky to be a mom to three amazing, beautiful daughters (one who is now an adult)! Time sure flies! We enjoy watching a good movie or Netflix series or playing cards and other games. If it is warm outside, we do what we can to get outdoors, but if it is cold, we hibernate as much as possible.
---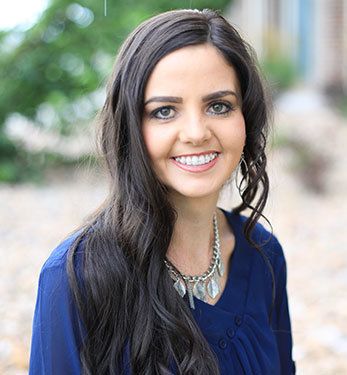 Head Orthodontic Assistant: Destrilee
It is an honor to be a part of the Peak Orthodontic Team, helping to create that perfect smile and confidence in each one of our patients! I have been in the dental profession since 2014. I love learning and teaching others new things, and I get to do that every time I come to work. Outside of working, I love spending time with my husband, adorable daughter, family and horses. I am a member of the Rocky Mountain Professional Rodeo Association, and I am competing in breakaway roping and barrel racing. We enjoy traveling as a family to rodeos all over the state.
---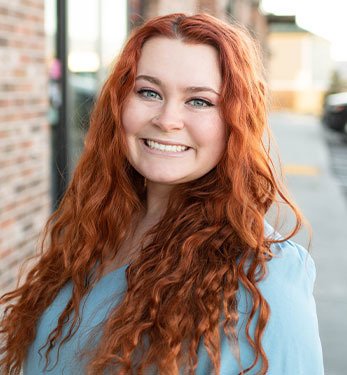 Lead Orthodontic Assistant: Shayla
Hey friends! I love skydiving! I have never broken a bone. I've been in the dental field since 2018 and I love it! When I'm not working, I spend my time with family and loving on my niece and nephew. I love my cats and dogs. I'm loud, crazy and always willing to try new things! I hope to travel lots the next few years, and one day swim with sharks.
---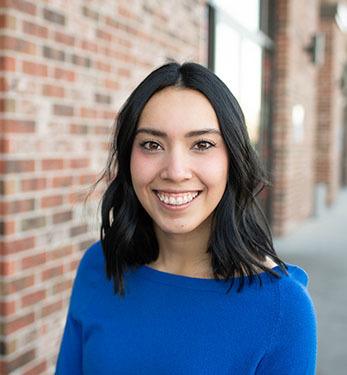 Orthodontic Assistant: Britney
Hi! My name is Britney. I am originally from Texas, but I came to Utah to complete dental assisting school. I love my job and the people I'm around. I can't wait to meet you all!
The beach is my true home, but for now while living here, I am enjoying the winter and snow. Most of the time I am working, but in my free time I paint and hang out with friends and watch Netflix. I come from a family of eight, and we travel all over the country for fun with each other. My favorite vacation was when we went to Disney World!
---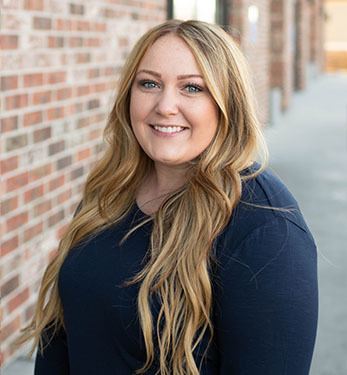 Orthodontic Assistant: Kynlee
Hey! My name is Kynlee Hansen! I recently got married to my better half! I love adventures and doing things with people I love. I love 80s movies, especially "Can't Buy Me Love," and watching TV shows that make me laugh. Life's too short to be miserable, so laugh it out! I've recently found a new love for exercise, so if you have any fun workouts, send them my way. I also love to cook and make things from scratch. Baking is my stress relief. I'm so excited to be a part of the Peak team.
---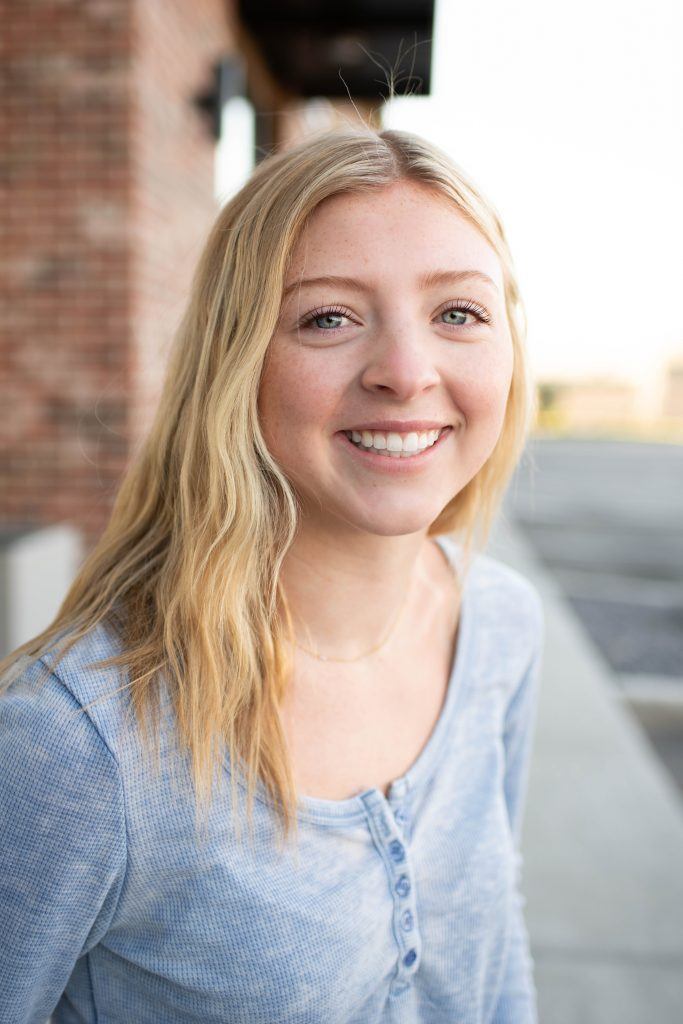 Orthodontic Assistant: Lindsey
Hey! I'm Linds! I grew up in California and I moved to Utah the summer of 2019. I went to Practical Dental Assisting January 2021 to become a certified dental assistant and orthodontic assistant. When I am not working, I am teaching swim lessons, rock climbing, hanging out with friends, watching shows or eating Taco Bell. I love ALL animals and I am hoping to get a dog of my own soon. At some point in the future, I would love to travel to Norway where my family originated from!
---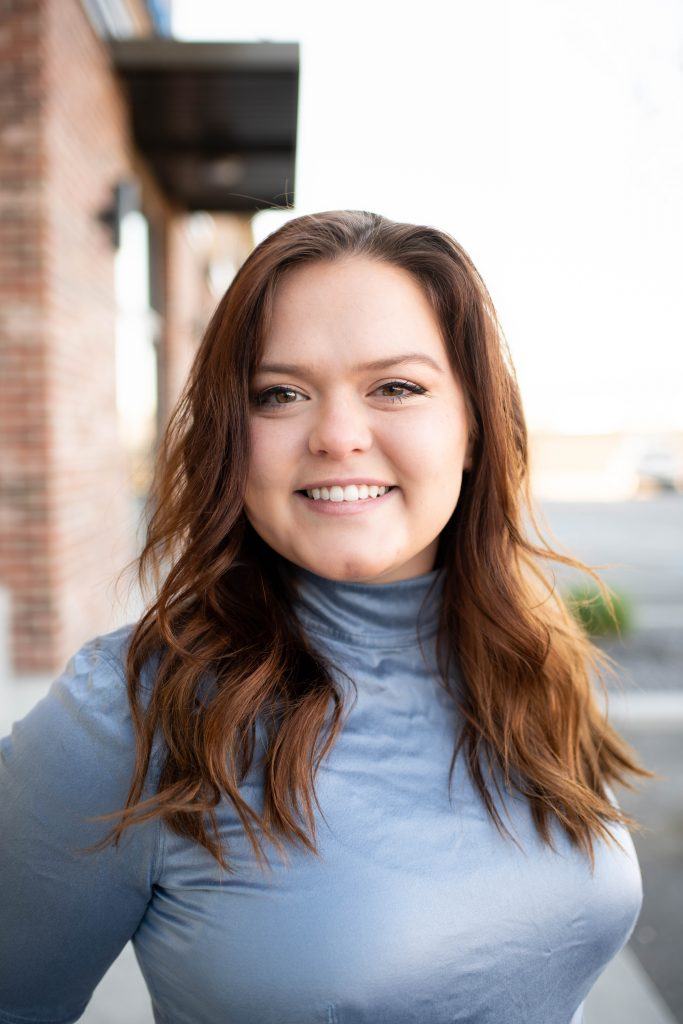 Orthodontic Assistant: Anna
Hello! My name is Anna. I grew up on an island off the coast of South Texas. I recently got married to my bestie in February of 2021! I am currently working on my Bachelors of Family Studies at BYU. I have been working in the dental field for a year and I LOVE it! When I am not at work or school, I enjoy playing my guitar and petting dogs. I am so excited to be a part of the Peak Team!
---