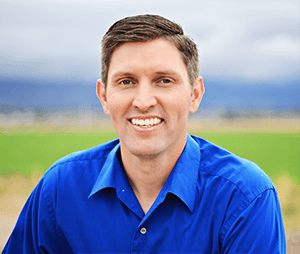 Tharon L. Smith, DDS, MS
Coming from the blazing Arizona heat, Dr. Tharon Smith and his family are happy to be settled here in Utah. The outdoors is where Dr. Smith's passion lies, whether it is feeling the crisp winter air whooshing past him while snowboarding on the slopes or an adventurous fishing trip. His other passions include hiking, hunting, playing basketball, tennis and golf. He loves when his wife and three children join him on his excursions.
At Peak Orthodontics, his passion shows through in his belief that orthodontic treatment can be a fun and rewarding experience. Lifelong learning is important to Dr. Smith. He continues to attend advanced seminars and continuing education courses. Combining today's orthodontic science and his artistic creativity, Dr. Smith is able to offer solutions to even the most challenging dental conditions.
Dr. Smith is an orthodontic specialist, which means that after receiving his dental degree from The Ohio State University, he completed an advanced university training program at the University of Illinois at Chicago. He obtained his Doctorate of Dental Surgery from The Ohio State University and graduated first out of 105 dentists. There is no question that he possesses the expertise to not only straighten teeth but correct irregularities of the bite and jaws. Our team is thankful for the opportunities to create long-lasting smiles and bring confidence to every patient.
---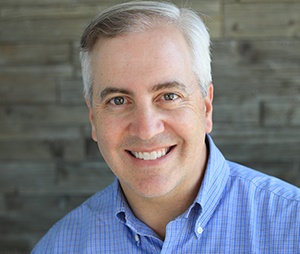 Jeremy Karras, DDS, MS
Dr. Karras is a Utah native and graduated from the University of Utah where he was awarded the President's Scholarship. He continued his studies at the University of Iowa College of Dentistry, graduating with a Doctor of Dental Surgery (DDS) degree. As one of the top students in his class, Dr. Karras was inducted into the prestigious honorary dental fraternity Omicron Kappa Upsilon.
Following dental school, Dr. Karras attended the University of Minnesota where he received outstanding specialty training in orthodontics and also earned a specialty certificate and master's degree. During the course of his dental education, Dr. Karras received a number of scholarships and awards for academics, leadership and scientific research. He also co-authored scientific articles in the fields of neuroscience, genetics and clinical orthodontics.
In addition to the knowledge and experience he has gained over many years in clinical practice, Dr. Karras loves to learn and is continually working to stay on the cutting edge of information and techniques used in the practice of orthodontics. Dr. Karras has also completed the process to become board certified by the American Board of Orthodontics.
Dr. Karras enjoys all aspects of the orthodontic profession, but he especially enjoys getting to know patients and their families. When he is not in the office, his favorite activity is to spend time with his wife, Risa, and their four children. He enjoys serving in his church as well as in the community in a variety of ways. He also enjoys sports of all kinds, traveling, and spending time outdoors.
Meet Our Team
Below you can learn more about the experienced and caring team members at Peak Orthodontics. We've also listed the team at each location, so you can know who to expect at your visit. If you have questions regarding our orthodontic services in American Fork, Spanish Fork, Saratoga Springs and Vineyard, Utah, please call 801-477-7325! We will gladly address your concerns or help you arrange a visit with our orthodontists.
---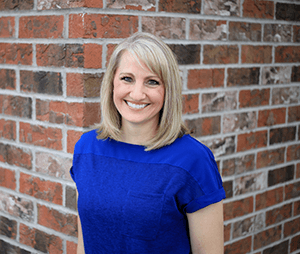 Office Manager: Tiffany
Welcome to the Peak Orthodontic Team, where smiles are contagious! As office manager, I have the satisfaction of seeing people's lives change one smile at a time. I've been in the orthodontic field for over 16 years and look forward to many more years. I am a very social person and I am lucky my job has allowed me the opportunity to meet some amazing patients. I love cuddling with my three daughters and my sweet husband watching movies. I have lived in Spanish Fork my entire life. On the weekends I enjoy playing board games with friends, hanging out and camping.
---

Insurance Specialist: Brittani
City girl by location, country girl at heart. Southern California born and raised. I graduated from Utah Valley University with a bachelor's degree in Behavioral Science emphasizing in Marriage and Family Studies. I am fluent in American Sign Language, and I am also learning to speak Spanish. I love the outdoors and camping, yet I still love a nice hotel. I am an adventure-seeker and find joy in discovering new places to explore with my husband, family and friends. I can outlast anyone boat tubing and have been skydiving in Hawaii. I love cuddling while watching reality TV shows and enjoy making meals for big groups of people. Fun is my middle name, which is why I love Peak Orthodontics. I also love being able to interact with patients daily and watch them gain confidence with an improved smile.
---

Scheduling Coordinator: Whitney
I grew up in Utah and have lived in three other states. I am a very outgoing person, and if you ever need a friend, I am the person for you. I was a dental assistant for 2 years but fell in love with orthodontics about 10 years ago, and I am proud to be a Peak Team member. I especially love children; the tiny humans have my heart. I have three of my own. My husband and I finished building our home with 40 acres, 45 chickens and 3 dogs; soon we will be adding pigs and cattle.
---

Orthodontic Assistant: Kellie
I am originally from Idaho and recently moved to Utah to work for Peak Orthodontics. Being in braces myself has helped me to fall in love with orthodontics! I worked at a skating rink for four years. I am a bubbly people person, and I love creating smiles every day to help others be more confident and feel better about themselves. I enjoy the outdoors, the sun shining on my face while boating or swimming.
I am a huge fan of the beach and look forward to any time I can go to California. Spontaneous adventures, concerts and relaxing while binge watching Netflix are things I do in my free time.
---

Orthodontic Assistant: Chelsi
Transitioning from General Dental Assisting to Orthodontics has been a fun and rewarding experience. My favorite part about being an assistant for Peak is watching smiles transform from beginning to the end of their treatment. I am currently at Utah Valley University studying dental hygiene. I took a humanitarian trip to Guatemala. In my free time, I love doing anything active from yoga to exercising in the gym. I enjoy the outdoors of Utah, and I have a German shepherd named Snickers.
---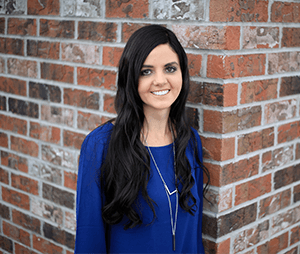 Orthodontic Assistant: Destrilee
It is an honor to be apart of the Peak Orthodontic Team, helping to create that perfect smile and confidence in each one of our patients! I have been in the dental profession since 2014. I love learning and teaching others new things, and I get to do that every time I come to work.
Outside of working, I love spending time with my husband, my adorable daughter, family and horses. I am a member of the Rocky Mountain Professional Rodeo Association, and I am competing in breakaway roping and barrel racing.  We enjoy traveling as a family to rodeos all over the state.
---
American Fork Team
Tiffany
Kellie
Brittani
Chelsi
Whitney
Spanish Fork Team
Tiffany
Kellie
Brittani
Chelsi
Destrilee
Saratoga Springs Team
Tiffany
Kellie
Brittani
Chelsi
Whitney
Vineyard Team
Kellie
Brittani
Chelsi
Whitney